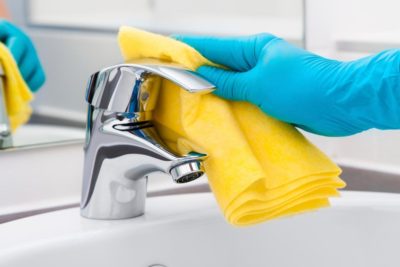 As a business owner in Salt Lake City, you know how competitive nearly every market has become. With the ability to shop online, consumers can quickly browse products and services around the globe. It's never been more important to make the right first impression. If you've found you just don't have the time to ensure thorough office cleaning, it's time to consider the valuable investment in professional services to ensure first impressions are positive ones that last.
Here at Capital Cleaning, we have the latest tools in the cleaning trade, and our office cleaning staff has the knowledge to put them to efficient use. We work with you to ensure we have a proficient understanding of your expectations, and we can create an office cleaning schedule you can count on.
Trained Office Cleaners in Salt Lake City!
It's no secret that turnover in the office cleaning industry is high, and this often results in a desperate attempt to hire new people to get the job done while overlooking valuable training that ensures quality service. When you work with our team, however, you can rest assured that our staff has received the necessary training to allow them to put the best practices to work for your company. Each of our employees receives:
Formal initial training
On-going training throughout the course of their employment
Documentation on record in regards to training history
Medical offices, legal offices, veterinary offices and more!
We Take Care Of The Little Things
Word of mouth remains one of the most effective marketing tools. Make sure potential customers only hear good things about your business by providing a consistently clean office environment. Not only can this improve business, but it can also prove to make your employees more content and productive in their work space. Take your business to the next level and receive your free office cleaning quote today.
CALL US NOW FOR A FREE NO-HASSLE ESTIMATE