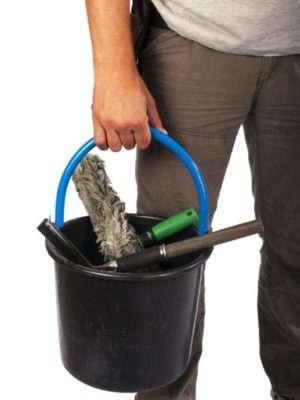 Keeping your Salt Lake City home or office in tip-top condition can be difficult to maintain. After all, you likely have a full schedule, and it doesn't stop once you leave work. From taking kids to and from activities to grocery shopping, dinner preparation, laundry, and more, you can often feel helpless in the daunting effort to get your home looking its best. That's where the deep cleaning staff here at Capital Cleaning can help. Cleaning is what we do, and we have access to the products and knowledge necessary to offer deep cleaning services to get your Salt Lake City, UT home or office looking better than ever.
Going Beyond Dusting and Sweeping
You may have the time to perform standard cleaning tasks such as vacuuming, dusting and sweeping. However, over the years, buildup of dust and debris can collect in some of the most inconvenient locations, and most of us simply don't have the time or energy to remove it. Our Salt Lake City-based staff gets down to the nitty gritty. When you sign up for our deep cleaning services, just some of the details we address include:
Through cleaning of bathroom tub, toilet, sink, shower and all fixtures
Cleaning windows and glass doors
Dusting all ceiling corners and baseboards
Vacuuming / mopping all floors
And more!
We make it our mission to give your Salt Lake City, UT home the close attention to detail it has probably needed for years, allowing you to enjoy a fresher, cleaner and healthier home for you and the ones you love the most.
Your Satisfaction Guaranteed
We haven't completed your deep cleaning until you're 100 percent satisfied with our services. If for any reason you don't feel we've lived up to our obligations of the bargain, we'll return to complete the job without any additional cost to you. It's our goal to develop a good relationship with each and every client. See how we can help you, and get your free quote today!
CALL US NOW FOR A FREE NO-HASSLE ESTIMATE